Last night on his blogtalk chatshow, Hoagland tackled a highly topical subject, with the help of some people who were not just "fringe science" figures, but well beyond the fringe. This was his sell:
"Amid all the fear and misinformation currently swirling around the rapidly worsening global "coronavirus situation," tonight we present new scientific hope for those most vulnerable to the disease.
A few weeks ago, as a means of amplifying their demonstrably positive medical effects, I suggested that Sharry Edwards' revolutionary "bio-acoustic resonance" protocols -- using specific sound frequencies to eliminate harmful viruses and bacteria in humans and their pets -- be carried out inside one of Charlie Ziese's "torsion-field amplifying" modern pyramids.note 1
The first of a series of such "pyramid resonance experiments" has now been carried out -- with some truly remarkable results ... and global implications." [emph. added]
I missed the show, but I was intrigued to know more about these "
demonstrably positive medical effects".
Here's what an internet search revealed.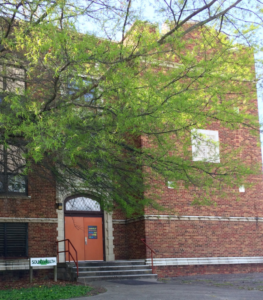 Institute of Bioacoustic Biology and Sound Health
Sharry Edwards™ runs an outfit called '
The Institute of Bioacoustic Biology and Sound Health
" in Albany, Ohio. Among the claims on
the Institute's website
I found these:
" the sounds of the voice can act as a holographic representation of health and wellness."
" is it now possible to reverse diseases and traumas previously thought to be incurable."
"The effects of BioAcoustic Biology ... have unlimited health and wellness potential."
"The research being conducted by the Institute of BioAcoustic Biology is on the forefront of energy medicine; creating the doorway to our next dimension of health revolution. In addition, the techniques hold promise in answering questions about how our universe was formed."
Remarkable talent, she says
Sharry Edwards herself (who inexplicably appends a ™ to her own name) makes no claim of academic achievment, but writes that she has a remarkable talent.
"My sacred story eludes me because my unusual talent was present before my memory begins, hence I don't know how my ability to make history by creating the future, will evolve."
"I can hear and duplicate the sounds/frequencies that people need to balance and become well. My mission is to provide the tools and solutions to the public in the hopes of making a difference and selfishly hope my time on the planet will leave it a better place."
This is, apparently, a "talent" that can be learned. The Institute of Bioacoustic Biology and Sound Health offers several training courses, for example:
BioAcoustic Basics Technician Course,
2 days
$300, plus yearly renewal fee $300
BioAcoustic Professional
, 5 days
$5600 inc. equipment, plus yearly renewal fee $400
..but it's NOT medical
Applicants for these courses are required to sign a "
Confidentiality agreement
," from which they learn:
this technique is not a medical treatment and ... it is not presented, either expressly or implied, as a medical treatment.
Sharry Edwards is not a licensed physician and is not holding herself out as a licensed physician nor as practicing medicine.
So, OK, Ms. Edwards™ is running a business. Nothing wrong with that, but what seems to be missing here is any of that "
demonstrably positive medical effect" or "elimination of harmful viruses and bacteria"
that Hoagland wrote about. It looks very much as if he was making claims for Edwards™ that she herself couldn't deliver.
=======================/ \======================
[1]
Here's Charlie Ziese's web page
."All pyramids are passive torsion generators, and therefore producers of chi/prana/orgone/aetheric energy" — see what I mean about "beyond the fringe"??