Linda told such dreadful lies
It made one gasp and stretch one's eyes...
(Hilaire Belloc, corrupted)
Linda Moulton Howe's bio
is at pains to emphasize what a serious, legitimate journalist she is—how her work has been recognized and awarded internationally, bla bla bla...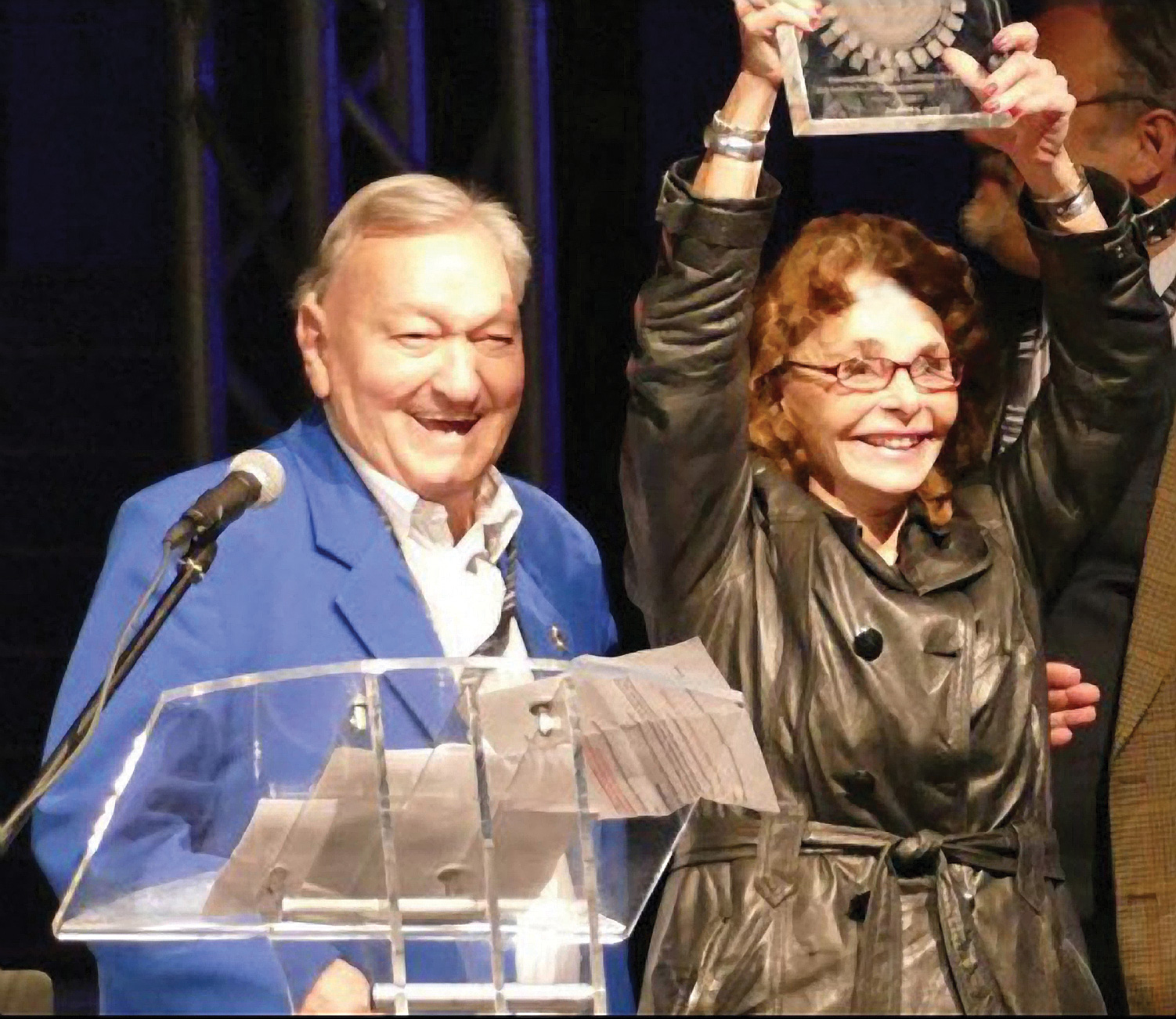 Get your filthy hand off her tits Erich
So how come she has now thrown that rep into the trash bin by
coming out with a three-parter
that is balderdash, poppycock, and codswallop from start to finish? I suppose the answer has to be that, just like Robert Morningstar, Richard Hoagland, and other targets of this blog, she likes to cultivate the image of herself as someone in possession of arcane knowledge that the mainstream dare not print or speak of.
Howe recently conducted a long interview with someone calling himself Jon Lavine, and claiming to have been an astronaut on at least one of the Apollo 18-20 missions, that were not canceled as we all believe but launched in secret, perhaps from Vandenburg AFB, and actually landed on the Moon. There they were met by an alien who quoth
"We'd like you to leave. We don't want you on the moon."
The mainstream does not print or speak of this BECAUSE IT'S NOT FUCKING TRUE.
This so-called "serious, legitimate journalist" made it all the worse by a) repeating the story for two solid and nauseating hours on Coast to Coast AM last week, and b) monetizing this pile of steaming
merde
by only allowing those who pay her $55/year to see it.
How can anyone calling themselves a journalist do so little research that they actually believe this?
A few problems with this story
Just for a start, those missions could not have been launched from anywhere without the rockets and spacecraft they would have needed. As a matter of fact, quite a lot of the hardware for 18/19/20 was actually manufactured, but we know what became of it. For example, the second stage of the launcher intended for A18 became Skylab. Various parts of surplus rocketry are on display as a complete Saturn V stack, at the Cape.
The CSM for Apollo 18 was used for the Apollo-Soyuz linkup.
The LM for Apollo 18 was never quite finished and was used in the mini-series
From the Earth to the Moon
. The full story of the unused hardware
is here
.
Launches from Vandenburg are generally southwards, into polar or near-polar orbits. They cannot be eastward for safety reasons, and so cannot benefit from the free eastward velocity of the Earth's rotation. The site is therefore very unsuitable for Moon launches. And then, there are no facilities at Vandenburg for stacking and launching a Saturn V rocket, and never have been.
Unbelievably, LMH swallowed "Jon Lavine"'s story even to the point of re-telling the totally false story of Apollo 20 visiting a crashed spaceship on the far side of the Moon, and retrieving a beautiful-ish woman who was one of its pilots. God save us, that 3 mile long "crashed spaceship" is the lunar feature this blog has shown many times already. Here it is once again, first on Apollo 15's pan camera...
...then as seen by LRO's narrow-angle cameras at 8m/px.
Note, once again, that the feature (actually a trench about 7km long) is cratered to the same density as its surroundings.
Trekker proves it's a depression not an object
Latest high-def view from Chinese orbiter, provided by One Big Monkey
This baby is centered at 117.68°E, 18.66°S, well round the back side, out of radio contact with Mother Earth. It's unthinkable that NASA would land at a place from which they couldn't get any data or voice. Exploration of the back side will have to wait until we've established a data relay satellite in lunar orbit (as the Chinese plan to do very soon).
Update:
They've done it! Chang'e 4 landed in Von Kármán crater on 2 Januaty 2019.
Congratulations
.
The producers of Coast to Coast AM have to share some blame for foisting this caca on their audience of millions, but it's LMH herself I want to excoriate. I'm disgusted, actually...