Congratulations to the crack teams at JPL. InSight landed dead on time in Elysium Planitia and appears healthy so far. It's the first Mars lander equipped to monitor heat flow from the planet's interior.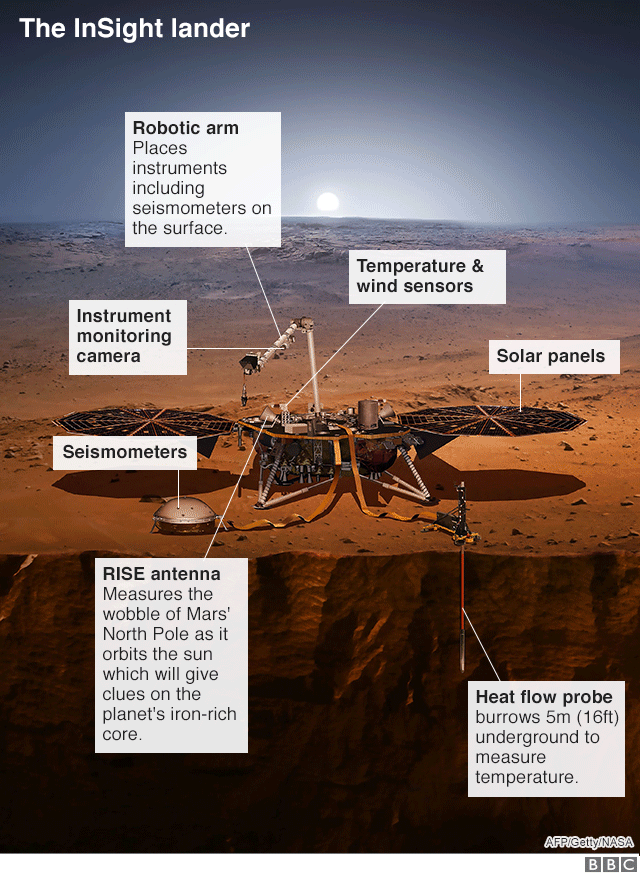 I wonder what Maurice Cotterell thinks about it. He's the crackpot who maintains that Earth-based engineers and scientists can't design a successful Mars landing sequence because they don't understand the influence of centrifugal force. He says he can prove it, but when I looked at his data, guess what?
It was outrageously faked
.
Update: What we have here is a failure of communication
Meanwhile, over at Keith Laney's
Hidden Mission Forum
, the rednecks were predictably peddling their sourest of sour grapes. After congratulating JPL for a brilliant landing, "Vianova" set finger to keyboard and produced this piece of trash text:
"From there the research scientists that have cornered the funding, fail the NASA Good Guys and the public, with bullshit science research,
ie,
they aren't looking for -- Current Life -- they are looking only for ancient indicators of life.Those scientists, are NASA UNDERWORLD vampires, they monopolize the funding into nonsense science, geared only to facilitate Planetary Protection Guidelines."
Vianova clearly didn't think it was worth his time to actually read about the science objectives of InSight. If he had—for example, by
reading the press kit
(see p.40), he would have understood (if that thing between his ears is capable of understanding) that the science objectives of this mission are
To understand the formation and evolution of terrestrial planets through investigation of the interior structure and processes of Mars.
To determine the present levels of tectonic activity and meteorite-impact activity on Mars.
This mission is not intended or equipped to look for life, either contemporary or ancient.